Ayurvedic healing,ISHIKAWA
Thank you for visiting

Ayurveda Salon Kanti

Homepage.
It's a salon located at a private house in Nomi city,
Ishikawa prefecture of JAPAN.
To all the powerful ladies out there, who are performing
various activities daily,
would like to carefully offer individual time and
service to relax 
and recharge
your body and mind.
Happily looking forward to help you in leading a shining
and happy day to day life.
Kanti

,

in Sanskrit means,
Light,Shine,Beauty of a lady,Beauty,Bright
It includes lots of meaning in it.
* Only Ladies and entirely on reservation basis Salon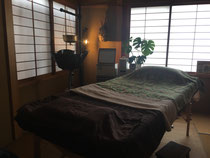 Ayurveda,Abhyanga,Oil massage,Reiki,therapy,

marma,energy point,

Healing,mapping etc
10:00-17:00 
(Final Reception Time)
If case of any inconvenience on the above mentioned time,
kindly feel free to contact.

kanti's MENU
20000 yen+tax(total 100min session)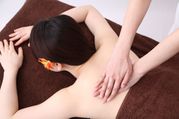 Kanti's Access
located the city of Nomi in Ishikawa Prefecture. 
Nomi-city of the southern part of Ishikawa, there is to distance of northeast approximately 20km to prefecture capital Kanazawa.
Restore & Relaxation
Healing Room
Bringing/ Getting back to origin
Foreign language correspondence
English,Spanish and Korean available
◆English(little)
◆한국어 (공부하고 있습니다)
◆Español
Samastha lokah sukino bhabanntu
Om shanti shanti shantih
Ayurveda Salon Kanti  mail:salon_kanti♪yahoo.co.jp Please change ♪ to @.Nomi-shi,Ishikawa